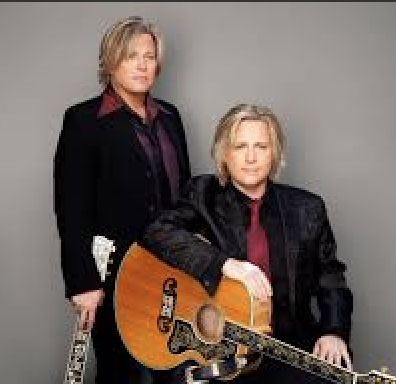 For many, Nelson is the answer to a trivia question: What twin blonde guitar-playing brothers had a hit in 1990 with "Love and Affection"? Matthew Nelson acknowledges that his profile isn't what it once was this week on "The 12 Songs of Christmas," where he talks about This Christmas and This Christmas Too, companion albums that were released in 2015 and 2016. Each features the songs with a mix of vocal and instrumental tracks; songs that feature vocals on one album are instrumentals on the other, and vice versa.
Matthew Nelson and his brother Gunnar are third generation in their family in the public limelight after their father, singer Ricky Nelson, and their grandparents Ozzie and Harriet Nelson, who had their own sitcom Ozzie and Harriet from 1952 to 1966. Matthew remembers Christmases with his family and talks about how he and Gunnar came to make not one but two Christmas albums, and why he considers "Blue Christmas" the hardest Christmas song to cover.
The albums became part of a plan to do Christmas shows each year, and this year their Christmas tour starts on November 23 and runs through December 21. Go to their website for tour dates and tickets.
After that conversation, host Alex Rawls talks about The Molly Burch Christmas Album by indie singer/songwriter Molly Burch. The new album is Burch's third, and Rawls reviews it, talking about how it fits into her body of work and some of the smart musical choices she makes on the album. We also hear her unusual take on "Last Christmas" by Wham!
If you're listening to this episode here, please subscribe to 12 Songs through Apple Podcasts, Google Play, Stitcher and Spotify. That way, you don't miss an episode and I have numbers to help convince artists and their managers that appearing on the podcast is a good idea. Those numbers also help advertisers see "12 Songs" as a way to reach their markets. It's a win/win!