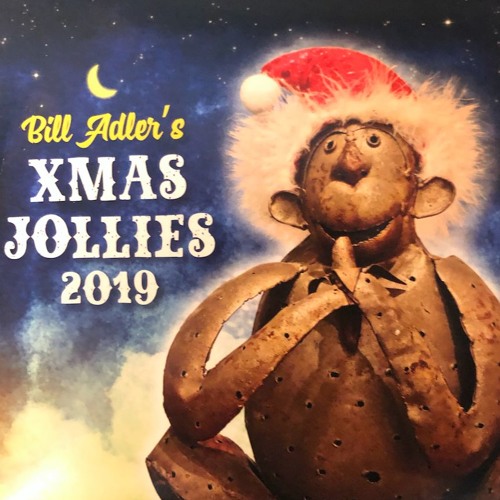 The impulse to share my findings while collecting Christmas music led me to this podcast, and it led Bill Adler to Christmas Jollies, an annual Christmas mix that he has made and distributed to family, friends, and folks in the music industry since the mid-1980s. 
Adler started his career in the music industry as the director of publicity at Def Jam Records and Rush Management from 1984-1990, so while his tastes are much broader than simply hip-hop, hip-hop Christmas music by Kurtis Blow and Run-DMC play a meaningful part in his own Christmas music story. 
We talk about their Christmas songs today, along with the self-imposed parameters that anyone who makes mixes will recognize immediately. We also talk about some of the songs that he has and hasn't included on mixes in recent years including songs by Joey Ramone, Irma Thomas, and Aaron LaCombe. 
The episode ends with a track that I incorrectly identified in the episode as "Santa Rap." I have thought of the song as "Santa Rap" for so long that it didn't occurred to me to check the title of the Treacherous Three's track from from the Beat Street soundtrack from 1984. If I had done so before I packed up my recording gear, I might have correctly identified the song as "Xmas Rap."
In the episode, I said that you can email me to get a special, listeners-only 2021 Christmas mix. Send me an email at alex@myspiltmilk.com and I'll send one your way.