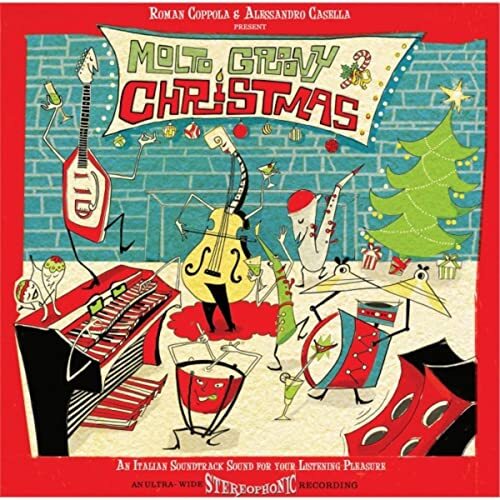 In 2014, 
Molto Groovy Christmas
remade holiday favorites inspired by Italian and French movie soundtracks from the 1960s. Tracks also reference Esquivel, Jimmy Smith's soul-jazz, and other out-there sounds, and the project as a whole is defined by unlikely, psychedelic textural juxtapositions over gently funky grooves. The album came with a mystery, though. The cover reads, "Roman Coppola and Alessandro Cassella presents," but it's not until you open the package that you discover who actually made the music. That task fell to Italian musician and producer Carlo Poddighe, who arranged the songs and played all the parts.
This week, Carlo Poddighe tells the story of the album and talks about the fun and the challenges that accompany having a studio full of the vintage gear needed for a project like this one. 
Molto Groovy Christmas 
isn't on Spotify or Apple Music, but CDs and mp3s are available through Amazon and a few vinyl copies remain for sale at
the album's Bandcamp page
. 
Poddighe talks about the influence of a number of Italian soundtrack composers including Ennio Morricone, the best known in the United States. A Morricone track is included, as is a track from the 1995 album Vampyros Lesbos Sexadelic Dance Party, a very psychedelic collection of soundtrack music that prompted renewed interest in European soundtrack music from mid-'60s to the early '70s. 
If you haven't already done so, please subscribe to Twelve Songs wherever you get your podcasts so that you don't miss an episode.