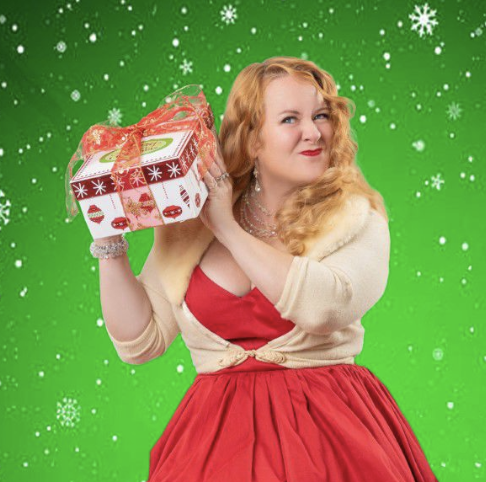 New Orleans singer Debbie Davis started recording Christmas music with her husband Matt Perrine when that was the Christmas gift that they could afford. In 2014, they released their Christmas music CD, Oh Crap! It's Christmas, and I got the story behind the album then at MySpiltMilk.com. 
The album led to a yearly holiday show, and the upcoming show--December 15 at Cafe Istanbul in New Orleans at the time of this recording--was the occasion for our conversation. For that reason, we focused more on performing Christmas music.
During our conversation, we talked at one point about John Legend's rewrite of "Baby It's Cold Outside." Here it is, if you haven't heard it yet. We also talked about Lowland Hum's version of "Christmastime is Here;" here that is. I interviewed Lowland Hum last season, and you can find that really interesting interview here. 
Recently, I posted a 12 Songs Christmas music playlist on Spotify. If you want a soundtrack for the season that's fresh—or fresh to you—I think you'll enjoy it.
If you haven't subscribed to 12 Songs yet, this is a good time to do so because the season ends strong. Go to Apple Podcasts, Google Play, Stitcher and Spotify and subscribe.