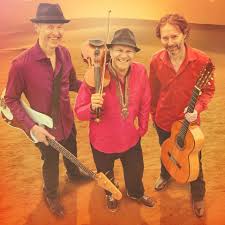 Host Alex Rawls revisits familiar territory when he talks about Toronto and Southern Ontario among other things with Chris McKhool of the Canadian progressive string band Sultans of String, who released a Christmas album, Christmas Caravan, last year. They talk about Turkish strings, "Happy Xmas (War is Over)," and Mario Lanza during Christmas dinner.
This week, Alex also talks to New Orleans musician Boyfriend about her affection for The Carpenters and particularly "Merry Christmas Darling," which found a new musical life when it appeared in the 2003 film, Love Actually. 
You can find the Sultans of String on Facebook and the band's website, and you can hear Boyfriend on her Soundcloud page and find out more about her on her website.
If you've got thoughts on this week's episode, please share them on the 12 Songs Facebook page.