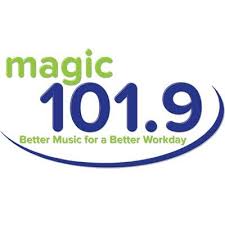 In 2016, I wrote a piece for Nola.com on the all-Christmas radio format. Those who dislike Christmas music dump on it loudly, but it is quietly enjoyed by so many people that Christmas music is big business. It made stars of Pentatonix and draws audiences that make it lucrative for radio stations around the country to temporarily change formats and go to an all-Christmas music format.
While researching that piece, I got the impression that most stations dealt with the same limited playlists--often 200 to 250 canonical Christmas favorites. While talking to Steve Suter, program director for New Orleans' Magic 101.9--an Adult Contemporary station the rest of the year--I discovered that he deals with many of the same issues that other channels face, but he also makes choices that other stations don't because New Orleans and South Louisiana have produced a substantial body of Christmas music. He not only includes some of those songs in the station's all-Christmas playlist but features them prominently, even though they aren't as well-known as some of the best loved Christmas songs. 
Most of the songs included in this episode and the artists who recorded them are obvious from the conversation, but there is one exception. Suter talked about the challenge of choosing between versions of "Sleigh Ride," and I picked one that I like. Nothing in the conversation makes it clear that it's by She and Him."