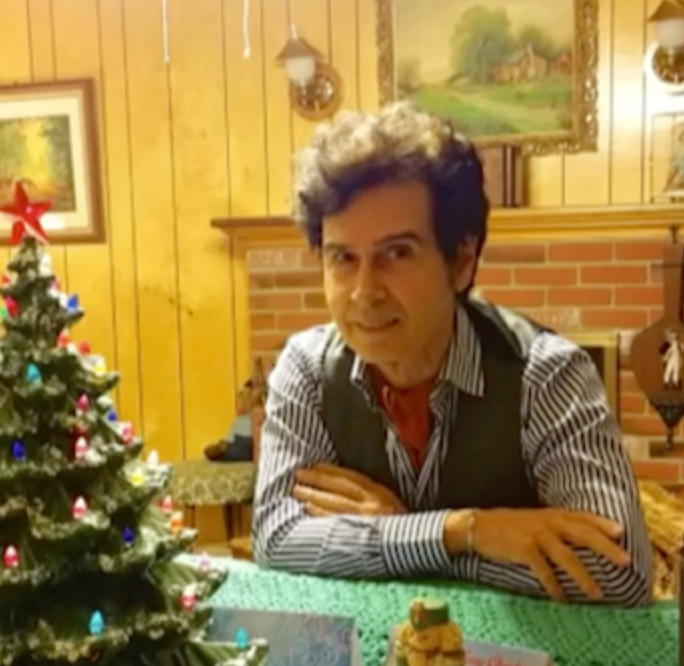 I was interviewing Dave Alvin when he realized he had sat down next to an ant bed, and while talking to Tav Falco of Panther Burns for this podcast, he briefly hung up on me while the bandmate driving the van got popped for speeding. Such is the glamorous life of the touring musician.
Falco made his name in Memphis in the early '80s by occupying the space where punk, art, and the avant-garde intersected. In 1979, he performed a cover of "Train Kept A-Rollin'" on a local television show, and that version prompted the host to ask, "That's anti-music, right?" then announce, "That's the worst sound I've heard come out on television." His Behind the Magnolia Curtain (1982) chronicles that phase of his career, and while his music has always come from a personal place, it was never as out as that again.
In 2017, he surprised fans when he released A Tav Falco Christmas, which featured him playing some of the most popular songs in the Christmas songbook in ways that took the songs at face value. It seemed odd at first blush, but the title of his 1994 album--The World We Knew--could serve as his mission statement. His fascination with what we've lost over time was always going to lead him to Christmas music at some point. 
For more on Tav Falco and Panther Burns, here's a critical essay I wrote in 2012 an interview with him from the same time, and a review of the photography exhibit that he showed at the Ogden Museum of Southern Art, accompanied by a showing of his films, and a concert by Panther Burns.