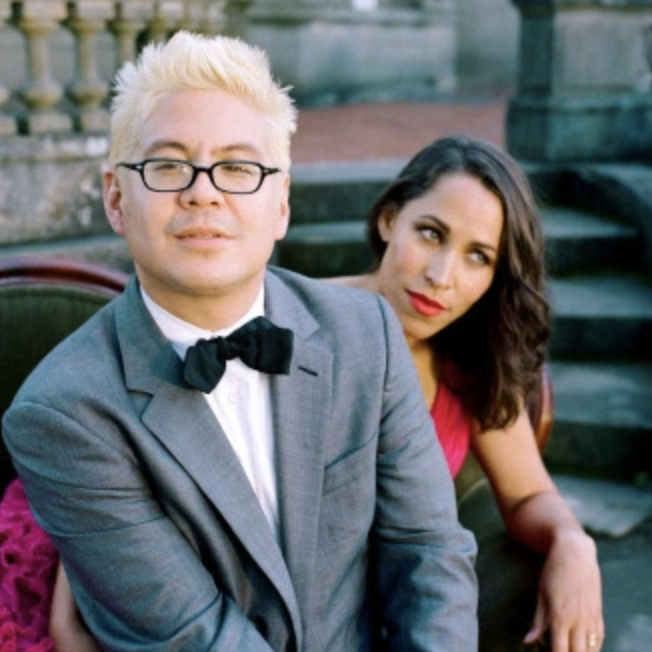 This is an encore presentation of an episode from last spring with Thomas Lauderdale of Pink Martini. He was one of the first people I wanted for 12 Songs because when I first interviewed him in 2014, our conversation ended with a then-off-topic conversation on Christmas music. He had an appreciation of beautiful Christmas music that I liked but was only starting to work out a way to discuss. The pianist and bandleader for contemporary lounge band loves Christmas music, and when I interviewed him for the show last fall, he turned me on to a beautifully weightless version of "O Come All Ye Faithful" by Julie Andrews.
Unfortunately, that interview was lost to the technical difficulties that accompany working new gear into your recording set-up, but we were able to talk again last spring. This time, we talked more than before about the business of Christmas music, including the place their Joy to the World occupies in the band's catalogue, and the role Starbucks played in getting the project off the ground.
As Lauderdale explained in a story on the band's history that I wrote at MySpiltMilk.com, Pink Martini began playing predominantly Henry Mancini compositions. The band emerged at roughly the same time as the '90s lounge revival, but it outlasted the other bands from that time because of his affection for the music itself and its more exotic manifestations. In October, Pink Martini released two new EPs,  Bésame Mucho and Tomorrow, with vocalists Edna Vazquez andi Jimmie Herrod respectively. 
Pink Martini will play a series of Holiday shows in California starting on December 1, including a 7-day, 9-show stand in San Francisco. Tickets are on sale now.